Verse of the Day
." Monday June 26, 2017 2nd day of the 4th month Tammuz 5777 Nehemiah 8:8 They read from the book, from the Law of God, clearly, and they gave the sense, so that the people understood the reading. Jim's comments Some of the Jews had come back to Jerusalem, and Nehemiah came to lead the people in the rebuilding of the walls of Jerusalem. They came to the 1st day of the seventh, the Feast of Trumpets and they all gathered together to hear Ezra read from the Torah, and the part he read from was most likely the book of Deuteronomy. As he read from the scroll members of the priesthood walked around in the midst of the people explaining to people what was just read and what it meant. There are times when we hear the scriptures read we wonder, what does that mean, how what am I to do with what I just heard. The priests were explaining it to the people just like we do today. Again, there is nothing new under the sun, we all need help at times understanding the scripture. Don't feel bad if reading the scriptures you don't understand something, but instead ask someone, and today there are so many ways to find an answer to a question. But, if you attend a congregation, church or synagogue on a regular basis, I encourage you to ask someone there what does this mean. Hopefully someone will be able to give you an answer, for that is what the leaders are there for, to help you grow spiritually. . . . .
Welcome to Beth Simcha
Welcome to Beth Simcha's Web site. My wife Judy and I would like to invite you to visit Beth Simcha Messianic Congregation and experience the joy of Messianic praise and worship. Come and open up the scriptures with us as we study the Word of God, and learn how to apply it to our lives today.
This Shabbat May 20, I will be teaching about the Ruach HaChodesh/Holy Spirit and Shavuot
My favorite verse is Matthew 11:28-30 Yeshua says, "Come to me, all you who are weary and burdened, and I will give you rest. Take my yoke upon you and learn from me, for I am gentle and humble in heart and you will find rest for your souls. My Yoke is easy, and my burden is light."
Come and see, come and hear, come receive comfort and joy from the Lord as we worship the living God of Abraham, Issac, and Jacob in spirit and in truth.
Please visit our links page for we just added a link to a video of one of my best friends Sharbel Richard, and me singing and playing the MaTovu.
Blessings to all of you in Messiah Yeshua
 Jim and Judy Rickard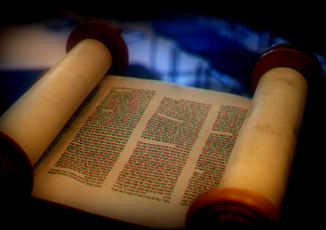 Legalism Some Thoughts By Tim Hegg Torah Resource Thank you Tim for giving us permission to post this article. It seems that it is the destiny of all who pursue Torah-living to be labelled by some as "legalists." If not often, at least occasionally we hear the warning, (sometimes from…