Verse of the Day
." Friday October 28, 2016 26th day of the 7th month Tishri 5777 1st Corinthians 14:1 Pursue love, and earnestly desire the spiritual gifts, especially that you may prophesy. Jim's comments Yesterday the verse I picked talked about love and a few of the attributes of love and Paul moves one to write more about spiritual gifts, but again he writes pursue love and earnestly desire the spiritual gifts. Love and the spiritual gifts go hand in hand and Paul realizes how important they are. Some of us recite the Sh'ma two times a day. Hear O Israel, the Lord our God, the Lord is One. Love the Lord your God with all your heart, all your soul, and all your might. Then we go on and say Love your neighbor as yourself. What Paul is writing about above goes with the Sh'ma. Loving God, and as we love God we want to share his love and his ways with others, and one way to share that with others is to use the spiritual gifts that He has for us to use. He encourages us to prophesy, and to prophesy is to bring forth the word of God. Sometimes as you are sharing the word of God you end prophesying. Other times God puts upon you some words and thoughts that He wants you to share, and then we need to share them. We are to use what God has given you to use. And yes, continue to pursue love for the love and the spiritual of gifts of God go hand and hand, for without love, most the time then when one prophecies his or her words fall on deaf hears, for if you are arrogant, or prideful and bring forth a word from the Lord, you have already closed the ears of those you are speaking to. This is one of the reasons why love is important. So my friends, pursue and seek both, love and spiritual gifts. As Paul wrote, without love I am nothing, but a noisy gong or cymbal. But there are some who love, who have a really big heart, but don't have anything spiritual to share, and the spiritual things God has for us are important, so we need both. Pursue love and earnestly desire the spiritual gifts. . . . .
Welcome to Beth Simcha
Welcome to Beth Simcha's Web site. My wife Judy and I would like to invite you to visit Beth Simcha Messianic Congregation and experience the joy of Messianic praise and worship. Come and open up the scriptures with us as we study the Word of God, and learn how to apply it to our lives today.
This Shabbat, Oct 29 I will be back in our study through the book of Galatians Galatians 5:13-15
My favorite verse is Matthew 11:28-30 Yeshua says, "Come to me, all you who are weary and burdened, and I will give you rest. Take my yoke upon you and learn from me, for I am gentle and humble in heart and you will find rest for your souls. My Yoke is easy, and my burden is light."
Come and see, come and hear, come receive comfort and joy from the Lord as we worship the living God of Abraham, Issac, and Jacob in spirit and in truth.
Please visit our links page for we just added a link to a video of one of my best friends Sharbel Richard, and me singing and playing the MaTovu.
Blessings to all of you in Messiah Yeshua
 Jim and Judy Rickard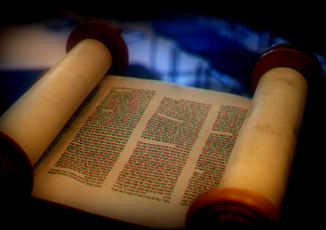 Legalism Some Thoughts By Tim Hegg Torah Resource Thank you Tim for giving us permission to post this article. It seems that it is the destiny of all who pursue Torah-living to be labelled by some as "legalists." If not often, at least occasionally we hear the warning, (sometimes from…