Verse of the Day
." Friday April 21, 2017 25th day of the 1st month Nisan 5777 10th day of counting the Omer Luke 1:6 And they were both righteous before God, walking blamelessly in all the commandments and statutes of the Lord. [They are Zechariah and Elizabeth] Luke 2:39 And when they had performed everything according to the Law of the Lord, they returned into Galilee, to their own town of Nazareth. [They are Joseph and Mary] Jim's comments I chose these two verses as my verse of the day to show us that yes, we saw people in the scripture that did keep God's word, did keep the Torah. As they kept God's Word, as the kept Torah, we can too. Oh yes, some things have changed, but not as much as some like to believe they have. Even in Paul's writings and what Luke wrote about Paul in Acts we see that Paul really tried to keep himself blameless before God and man. Yes, in that order before God and man. Oh only if we would try to do the same, to please God first in all areas of our lives and then man. We please God by keeping his ways, and his ways are his commands. His ways are loving Him with all our heart, soul and might. His ways are loving our neighbors as ourselves. Yes, we are saved by grace through faith and we cannot do anything to earn or get our salvation, but our part is to believe, and after we come to know the Lord, our part is to love Him, serve Him, and part of that is obeying Him and His ways. It can be done, and that again is why I chose the two verse above; to show us two couples did just that. . . . .
Welcome to Beth Simcha
Welcome to Beth Simcha's Web site. My wife Judy and I would like to invite you to visit Beth Simcha Messianic Congregation and experience the joy of Messianic praise and worship. Come and open up the scriptures with us as we study the Word of God, and learn how to apply it to our lives today.
This Shabbat April 8, I will be teaching about Unleavened Bread
My favorite verse is Matthew 11:28-30 Yeshua says, "Come to me, all you who are weary and burdened, and I will give you rest. Take my yoke upon you and learn from me, for I am gentle and humble in heart and you will find rest for your souls. My Yoke is easy, and my burden is light."
Come and see, come and hear, come receive comfort and joy from the Lord as we worship the living God of Abraham, Issac, and Jacob in spirit and in truth.
Please visit our links page for we just added a link to a video of one of my best friends Sharbel Richard, and me singing and playing the MaTovu.
Blessings to all of you in Messiah Yeshua
 Jim and Judy Rickard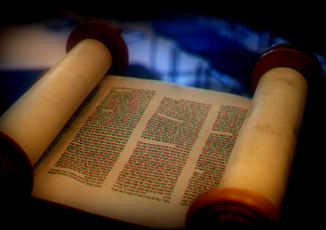 Legalism Some Thoughts By Tim Hegg Torah Resource Thank you Tim for giving us permission to post this article. It seems that it is the destiny of all who pursue Torah-living to be labelled by some as "legalists." If not often, at least occasionally we hear the warning, (sometimes from…