Verse of the Day
Sunday June 26, 2016 20th day of the 3rd month Sivan 5776 2nd Timothy 4:2-4 preach the word; be ready in season and out of season; reprove, rebuke, and exhort, with complete patience and teaching. For the time is coming when people will not endure sound teaching, but having itching ears they will accumulate for themselves teachers to suit their own passions, and will turn away from listening to the truth and wander off into myths. Jim's comments Some things never change and what we read here is one of those, people will find a bible teacher who says things they like to hear even though it may not be correct according to scripture. I think when Paul wrote the words the time is coming when people will not endure sound teaching, he was thinking of days coming soon and they did. Those days where there then, and they are here now. This is why Paul wrote Timothy to preach the word, and to be ready in season and out of season to be ready to share. We never know when the chance to share will come but when it does I hope we are ready, each one of us. And as we share we need to have patience, notice that, patience came before teaching. Those of us who like to teach sometimes don't have the patience with others that we need, especially when teaching one on one. It takes patience to teach and minister but if we show the patience we will see the fruit. We are to study and show ourselves approved, and know the word of God. All of us should be teaching in one way or another; maybe not teaching a class but we teach as live, we teach as we set examples. We teach as our children watch the way we treat our husbands for wives. . . . .
Welcome to Beth Simcha
Welcome to Beth Simcha's Web site. My wife Judy and I would like to invite you to visit Beth Simcha Messianic Congregation and experience the joy of Messianic praise and worship. Come and open up the scriptures with us as we study the Word of God, and learn how to apply it to our lives today.
This Shabbat May 28 I will be teaching out of Galatians chapter 4
My favorite verse is Matthew 11:28-30 Yeshua says, "Come to me, all you who are weary and burdened, and I will give you rest. Take my yoke upon you and learn from me, for I am gentle and humble in heart and you will find rest for your souls. My Yoke is easy, and my burden is light."
Come and see, come and hear, come receive comfort and joy from the Lord as we worship the living God of Abraham, Issac, and Jacob in spirit and in truth.
Please visit our links page for we just added a link to a video of one of my best friends Sharbel Richard, and me singing and playing the MaTovu.
Blessings to all of you in Messiah Yeshua
 Jim and Judy Rickard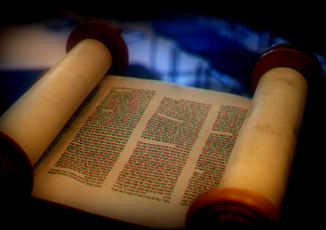 Legalism Some Thoughts By Tim Hegg Torah Resource Thank you Tim for giving us permission to post this article. It seems that it is the destiny of all who pursue Torah-living to be labelled by some as "legalists." If not often, at least occasionally we hear the warning, (sometimes from…