Verse of the Day
." Friday January 20, 2017 22nd day of the 10th month Tevet 5777 Hebrews 5:14 But solid food is for the mature, for those who have their powers of discernment trained by constant practice to distinguish good from evil. Jim's comments The writer of Hebrews just finished writing that the people reading or hearing this letter should have had a good working knowledge of the word of God and be able to teach and share it but for some reason they didn't have that knowledge. He told them they needed milk, not sold food for they were still children in the Lord. He said that solid food in for the mature, and the mature are those who have learned to distinguish good from evil. They not only learned to distinguish good from evil, but they constantly practice it all the time; they practice distinguishing good from evil, and don't allow any form of evil to enter into their life, or their homes. There are some evil things that are just easy to see that they are evil, but other evil things sometimes seem like good, but the deeper you get into them, the evil begins to show itself. There are times when the motive is evil, but one makes it look good to attract people, and then there are the times when the motive may start off as good, but the person, or group is misled and it turns out to be evil. This is why we learn to distinguish between good and evil, and we are to pray for the spiritual gift of discernment, for even Satan himself can disguise himself as an angel for light and deceive us. We are to be careful, and learn to discern. As this happens in our lives as we read the word of God and are getting more of what I call, in tune with Him, or learning to hear from better, the difficult words of God in scripture seem clearer to us. My friends, learn to partake of the solid food, and practice what you read, what you learn, and what is written in the Word of God. . . . .
Welcome to Beth Simcha
Welcome to Beth Simcha's Web site. My wife Judy and I would like to invite you to visit Beth Simcha Messianic Congregation and experience the joy of Messianic praise and worship. Come and open up the scriptures with us as we study the Word of God, and learn how to apply it to our lives today.
This Shabbat January 21 I will be teaching out of Galatians chapter six.
My favorite verse is Matthew 11:28-30 Yeshua says, "Come to me, all you who are weary and burdened, and I will give you rest. Take my yoke upon you and learn from me, for I am gentle and humble in heart and you will find rest for your souls. My Yoke is easy, and my burden is light."
Come and see, come and hear, come receive comfort and joy from the Lord as we worship the living God of Abraham, Issac, and Jacob in spirit and in truth.
Please visit our links page for we just added a link to a video of one of my best friends Sharbel Richard, and me singing and playing the MaTovu.
Blessings to all of you in Messiah Yeshua
 Jim and Judy Rickard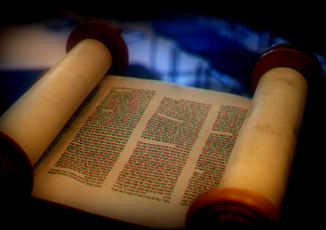 Legalism Some Thoughts By Tim Hegg Torah Resource Thank you Tim for giving us permission to post this article. It seems that it is the destiny of all who pursue Torah-living to be labelled by some as "legalists." If not often, at least occasionally we hear the warning, (sometimes from…