Verse of the Day
." Monday February 26, 2017 1st day of the 12th month Adar 5777 2 Kings 5:2-3 Now the Syrians on one of their raids had carried off a little girl from the land of Israel, and she worked in the service of Naaman's wife. She said to her mistress, "Would that my lord were with the prophet who is in Samaria! He would cure him of his leprosy." Jim's comments Naaman was the commander of the army in Syria and he had leprosy. We read above that they servant, who was taken captive from Israel, told them that only if they were with the prophet that is in Samaria, he would cure Naaman of this leprosy. Well Naaman's wife to Naaman, and he told his king and the king sent him to Samaria, and sure enough, he made contact with Elisha and Elisha told him what to do and he was healed. Today I wanted to focus on the servant girl, for she is the one who led Naaman in the right direction. She knew whom to send Naaman to for a healing. She spoke up and he got healed as he followed through on her words, and then Elisha's words. She spoke up. Today, do we speak up? Do we lead people to Yeshua for a healing or do we just let them go on and on and on? Most of us who know Yeshua; most of us who know the Lord know that He heals today like he did when he was walking on this earth. So if we know he heals today do we let those who are sick know about his healing power? I hope so. Remember, it was a servant girl who got Naaman's healing started just by telling his wife where he could go for the healing. You too can do the same thing; you can tell those in need of a healing to go to the Lord. You can send them to a person who prays, has faith and loves to pray for people to be healed. You too, can pray and see people healed. Whatever you do, don't be quiet. . . . .
Welcome to Beth Simcha
Welcome to Beth Simcha's Web site. My wife Judy and I would like to invite you to visit Beth Simcha Messianic Congregation and experience the joy of Messianic praise and worship. Come and open up the scriptures with us as we study the Word of God, and learn how to apply it to our lives today.
This Shabbat January 28 I will be teaching out of Galatians chapter six.
My favorite verse is Matthew 11:28-30 Yeshua says, "Come to me, all you who are weary and burdened, and I will give you rest. Take my yoke upon you and learn from me, for I am gentle and humble in heart and you will find rest for your souls. My Yoke is easy, and my burden is light."
Come and see, come and hear, come receive comfort and joy from the Lord as we worship the living God of Abraham, Issac, and Jacob in spirit and in truth.
Please visit our links page for we just added a link to a video of one of my best friends Sharbel Richard, and me singing and playing the MaTovu.
Blessings to all of you in Messiah Yeshua
 Jim and Judy Rickard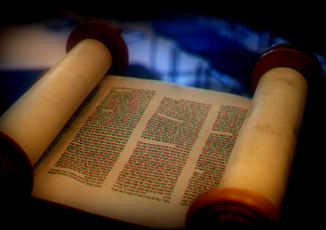 Legalism Some Thoughts By Tim Hegg Torah Resource Thank you Tim for giving us permission to post this article. It seems that it is the destiny of all who pursue Torah-living to be labelled by some as "legalists." If not often, at least occasionally we hear the warning, (sometimes from…