Verse of the Day
Tuesday September 27, 2016 24th day of the 6th month Elul 5776 Psalm 150:1-6 1 Praise the LORD!Praise God in his sanctuary; praise him in his mighty heavens! 2 Praise him for his mighty deeds; praise him according to his excellent greatness! 3 Praise him with trumpet sound; praise him with lute and harp! 4 Praise him with tambourine and dance; praise him with strings and pipe! 5 Praise him with sounding cymbals; praise him with loud clashing cymbals! 6 Let everything that has breath praise the LORD! Praise the LORD! Jim's comments As I read through the Bible I have broken down into five sections, and the book of Psalms ends one section, and that section is Joshua-Psalms. I picked this verse for my verse of the day for what other verse could I pick. Praise God is the theme of this verse, and that is one thing I hope to do all the days of my life; to praise God all throughout the day. Look at the reasons to praise him; for his mighty deeds, for his greatness. Then look at the different ways and instruments used to praise him. With trumpet sounds, lute and harp, tambourine and dance, yes Dance. Dance is one thing we don't see of in too many congregations or churches, except in quite a few of Messianic Jewish Congregations. If you haven't been part of that please find a congregation in your area and go and experience that. Praise him with strings, and pipe and the pipe would be a flute or a reed pipe. Then praise him with loud cymbals, loud sounding cymbals. There are times when our praise should be really loud. Then other times a quiet, reverent praise and worship. But in this psalm the psalmist is encouraging, and exhorting us to a loud and vibrant praise and singing to our god. Let everything that has breath praise the Lord. Let all the earth praise the Lord. . . . .
Welcome to Beth Simcha
Welcome to Beth Simcha's Web site. My wife Judy and I would like to invite you to visit Beth Simcha Messianic Congregation and experience the joy of Messianic praise and worship. Come and open up the scriptures with us as we study the Word of God, and learn how to apply it to our lives today.
This Shabbat, Sept 3 I will be sharing about the month of Elul
My favorite verse is Matthew 11:28-30 Yeshua says, "Come to me, all you who are weary and burdened, and I will give you rest. Take my yoke upon you and learn from me, for I am gentle and humble in heart and you will find rest for your souls. My Yoke is easy, and my burden is light."
Come and see, come and hear, come receive comfort and joy from the Lord as we worship the living God of Abraham, Issac, and Jacob in spirit and in truth.
Please visit our links page for we just added a link to a video of one of my best friends Sharbel Richard, and me singing and playing the MaTovu.
Blessings to all of you in Messiah Yeshua
 Jim and Judy Rickard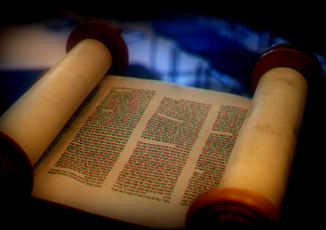 Legalism Some Thoughts By Tim Hegg Torah Resource Thank you Tim for giving us permission to post this article. It seems that it is the destiny of all who pursue Torah-living to be labelled by some as "legalists." If not often, at least occasionally we hear the warning, (sometimes from…