Verse of the Day
Sunday July 24, 2016 18th day of the 4th month Tamuz 5776 3 John 1:11 Beloved, do not imitate evil but imitate good. Whoever does good is from God; whoever does evil has not seen God. Jim's comments I picked this verse today for I believe we all need to be careful how we behave and that even includes our humor at times. I for one really like to joke around a lot and I need to be careful with my topics for sometimes Judy gives me that look like, really Jim. I know this might be a touchy subject, but it is one that hit home for me and it might with others as well. Be careful and watch what you say and do and stay away from evil at all costs, and that even includes imitating evil or joking around with it. There is a lot of evil in the world today almost everywhere you go. It is almost forced upon us if we let it, but we can stay away from it and we can protect ourselves from it. First, put on the full armor of God so that you can withstand the schemes of the devil that come against you. We read about that in Ephesians 6:10-20. Daily as you put this armor you are putting on a shield of protection that you really need for remember, Satan is prowling around like a lion seeking for someone to devour. Second, just be careful with what you watch and participate in and there are times things may look innocent enough on the outside and at first glance, but when you get into it, it isn't at all. There are movies that look innocent but are just plain ol evil, video games and music. We all need to be careful what we allow into our lives. Be good, show the love of God to those around you, and let the goodness of the Lord be seen in your life and the life of your family. . . . .
Welcome to Beth Simcha
Welcome to Beth Simcha's Web site. My wife Judy and I would like to invite you to visit Beth Simcha Messianic Congregation and experience the joy of Messianic praise and worship. Come and open up the scriptures with us as we study the Word of God, and learn how to apply it to our lives today.
This Shabbat July 23 I will be teaching out of Galatians
My favorite verse is Matthew 11:28-30 Yeshua says, "Come to me, all you who are weary and burdened, and I will give you rest. Take my yoke upon you and learn from me, for I am gentle and humble in heart and you will find rest for your souls. My Yoke is easy, and my burden is light."
Come and see, come and hear, come receive comfort and joy from the Lord as we worship the living God of Abraham, Issac, and Jacob in spirit and in truth.
Please visit our links page for we just added a link to a video of one of my best friends Sharbel Richard, and me singing and playing the MaTovu.
Blessings to all of you in Messiah Yeshua
 Jim and Judy Rickard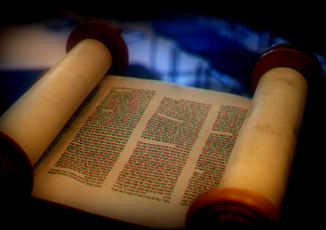 Legalism Some Thoughts By Tim Hegg Torah Resource Thank you Tim for giving us permission to post this article. It seems that it is the destiny of all who pursue Torah-living to be labelled by some as "legalists." If not often, at least occasionally we hear the warning, (sometimes from…