Verse of the Day
. Friday October 22, 2021 16th day of the 8th month Cheshvan 5782 Jeremiah 12:10 Many shepherds have destroyed my vineyard; they have trampled down my portion; they have made my pleasant portion a desolate wilderness. Jeremiah 12:17 But if any nation will not listen, then I will utterly pluck it up and destroy it, declares the LORD." Jim's comments Hard words for today, but they are words I needed to hear and we all do. God tells Jeremiah that many shepherds have destroyed his vineyard. Many shepherds have destroyed Judah. The shepherds are the leaders of the land, spiritual and political leaders. Now in verse 17 we read of hope, and the hope is that the nation listens to God and returns to Him and His ways. If they don't they will be destroyed. Nations were destroyed and nations and different nations over the years were. Babylon was destroyed because of the way they treated the Jews that they took captive. Assyria was destroyed. Again, my verse of the day comes out of my bible reading time early in the morning and it is the verse or verses that stood out to me in the morning. As I read this our country came to mind. Our country is being destroyed, and our shepherds, our leaders have trampled it's people. If our nation will not listen, we will be destroyed. In Texas a small group of college students were praying on campus, and they were pro-life believers. A large group of people came up against them and used mega phones, instruments and harassed them. One lady was heard yelling that she loved sacrificing her children. Yes, this is what our nation is becoming. Our shepherds have trampled down this nation. Sad to say some of our so called spiritual shepherds are helping in the trampling by trying to change the word of God and not call sin sin anymore. Abortion is a sin, for it is the taking of a life. And don't try to tell me that it is a life in her womb, for that is what being pregnant is, having life. It may not be fully formed, or even close to being formed. This is my verse of the day, for we as the body of Messiah need to stand up and say enough is enough. We are tired of being trampled. Those students who were praying for life, got a taste of what is coming unless there is a change in our country. We as believers and disciples of Yeshua will be persecuted. Some say Jim, why do you write these things, why don't you just quote the promises of God that He will take care of us and comfort us? I don't because there are plenty of people who do, but not enough who bring forth the whole counsel of God and part of that is about tough times, part of that is about persecution, part of that is standing out as a light to the world. Yeshua told us times like this would come, and they are here. John 3:19-21 And this is the judgment: the light has come into the world, and people loved the darkness rather than the light because their deeds were evil. For everyone who does wicked things hates the light and does not come to the light, lest his deeds should be exposed. But whoever does what is true comes to the light, so that it may be clearly seen that his deeds have been carried out in God. As disciples and believers in Yeshua we will be hated. He told us we would be hated and he prayed for us. John 17:14-15 I have given them your word, and the world has hated them because they are not of the world, just as I am not of the world. I do not ask that you take them out of the world, but that you keep them from the evil one Put on the full armor of God and be strong in the Lord and in the strength of His might. . . . .
Welcome to Beth Simcha
Welcome to Beth Simcha's Web site. My wife Judy and I would like to invite you to visit Beth Simcha Messianic Congregation and experience the joy of Messianic praise and worship. Come and open up the scriptures with us as we study the Word of God, and learn how to apply it to our lives today.
This Shabbat Oct 21, I will be teaching out of James 5:12 My favorite verse is Matthew 11:28-30 Yeshua says, "Come to me, all you who are weary and burdened, and I will give you rest. Take my yoke upon you and learn from me, for I am gentle and humble in heart and you will find rest for your souls. My Yoke is easy, and my burden is light."
Come and see, come and hear, come receive comfort and joy from the Lord as we worship the living God of Abraham, Issac, and Jacob in spirit and in truth.
Please visit our links page for we just added a link to a video of one of my best friends Sharbel Richard, and me singing and playing the MaTovu.
Blessings to all of you in Messiah Yeshua
 Jim and Judy Rickard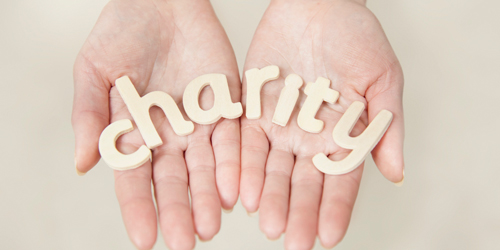 The Bible teaches us to give generously to those in need. How much should we be giving to the poor and to the work of the kingdom? Ionically, anti-Semites depict Jewish people as greedy, stingy money-lovers. The opposite is true. Charity is a central pillar of Jewish identity and…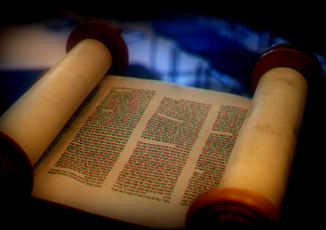 Believers in Messiah have a rich Jewish heritage, but the sad part is that a large part of the body doesn't know much about it. Yeshua, (Jesus), was Jewish. His earthly parents Joseph (Yosef) and Mary (Miriam) were both Jewish and they raised Yeshua in a Jewish home; teaching him the Torah and all…